Marisa van Vuuren – Founder and Director of Yoga Zanzibar & Lead Yoga Teacher of the Art & Science Teacher Training Program
Born in South Africa in the Karoo. Marisa has been living on the island of Zanzibar since 2003.  She fell in love with the island's ambience, colors, turquoise blue ocean, simplicity of lifestyle, its people and sunsets.
Marisa van Vuuren is the founder of Yoga Zanzibar – the one and only yoga alternative in Zanzibar offering yoga retreats throughout the year since 2009.
Marisa is an Experienced Registered Yoga Teacher with the worldwide Yoga Alliance. She teaches dynamic Hatha based on Ashtanga, Vinyasa Flow and Kundalini Yoga, bringing awareness into mindfulness and energy flow. Marisa has been practicing yoga for over 11 years. She also teaches the Art & Science of Yoga 200hr Teacher Training Program certifying yoga teachers.
Marisa's vision is to be of service to others through sharing the tools of yoga with her teachings. She is passionate about life, yoga, travelling, the ocean, dancing, playing drums and painting.
She is also the co-founder of Divine Diving, Yoga & Dive Center, Zanzibar – the fusion of yoga & scuba diving. www.scubazanzibar.com She is a PADI Dive Master and finds Yoga and diving a true complement as Yoga practice helps you regulate your breath and entering a meditative state while diving.
Marisa also co-hosts International Retreats with Consciousness Coach® Marcel D'Allende, in the most exotic locations on earth, igniting the mind, body and soul." Barefoot Yoga & Consciousness Retreats" ® are a powerful combination of Consciousness expanding workshops and Yoga. www.barefootyogaretreat.com
Maris is part of a online yoga community offering yoga video classes. To get a taste of Marisa's yoga classes you can visit www.bemoreyogic.com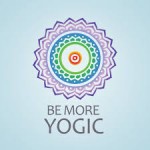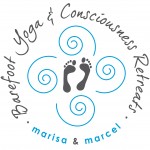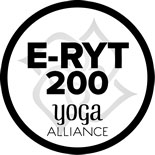 From 24 Nov  –  22 Feb  2020 Guest Teacher:
Lotta Faidini
Lotta is a body (and) movement lover, Yoga teacher, Thai Yoga masseur and Acro Yogi.
Lotta lived in Nungwi, Zanzibar from 2011-2013 for 18 months as a volunteer. Here she met Marisa and with this encounter her Yoga journey began. For almost a year she joined the daily practices, read all books she could get and developed her own practice.
Deeply in love with Yoga she returned to Germany where she completed her Yoga teacher training in 2015. Since then she teaches Yoga classes stressing on Vinyasa Flow, Yin Yoga and Ashtanga Yoga. Her classes are led by deep body awareness, joy and playfulness. Lotta aims to empower people to (re)connect with themselves and their environment.
In addition Lotta is trained as Thai Yoga Masseur and Acro Yoga practitioner.
"It is an honor for me, to come back to my second home, my Yoga root and now share the gift once was given to me here."
Instagram& Facebook: Lotta Faidini