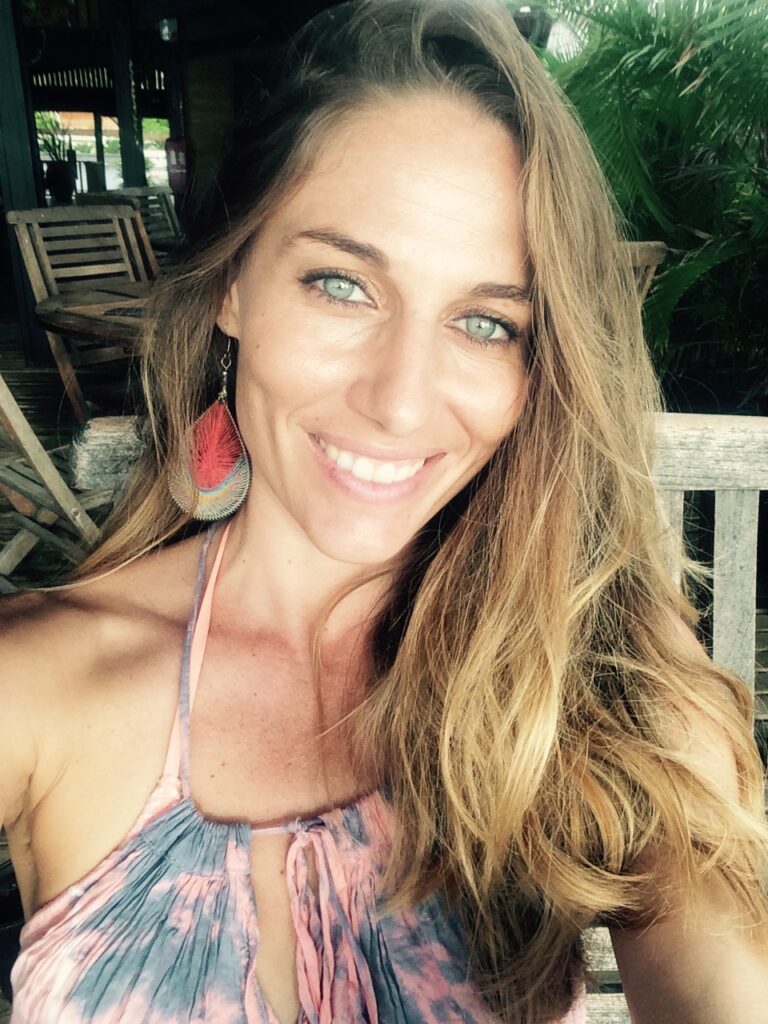 Born in South Africa in the Karoo. Marisa has been living on the island of Zanzibar since 2003.  She fell in love with the island's ambience, colors, turquoise blue ocean, simplicity of lifestyle, its people and sunsets.
Marisa van Vuuren is the founder of Yoga Zanzibar – the one and only yoga alternative in Zanzibar offering yoga retreats throughout the year since 2009.
Marisa is an Experienced Registered Yoga Teacher with the worldwide Yoga Alliance. She teaches dynamic Hatha based on Ashtanga, Vinyasa Flow and Kundalini Yoga, bringing awareness into mindfulness and energy flow. Marisa has been practicing yoga for over 18 years. She also teaches the Art & Science of Yoga 200hr Teacher Training Program certifying yoga teachers.
Marisa's vision is to be of service to others through sharing the tools of yoga with her teachings. She is passionate about life, yoga, travelling, the ocean, dancing, playing drums and painting.
"I see yoga as 'practical psychology' – providing the tools to cope with daily life and its challenges. Yoga's direct positive effect on the body & mind transforms the relationship with ourselves and the world we live in. Yoga leads to self-acceptance and self-love which leads to realizing our true passions and gifts in life and the courage to follow our dreams to live a fulfilled life."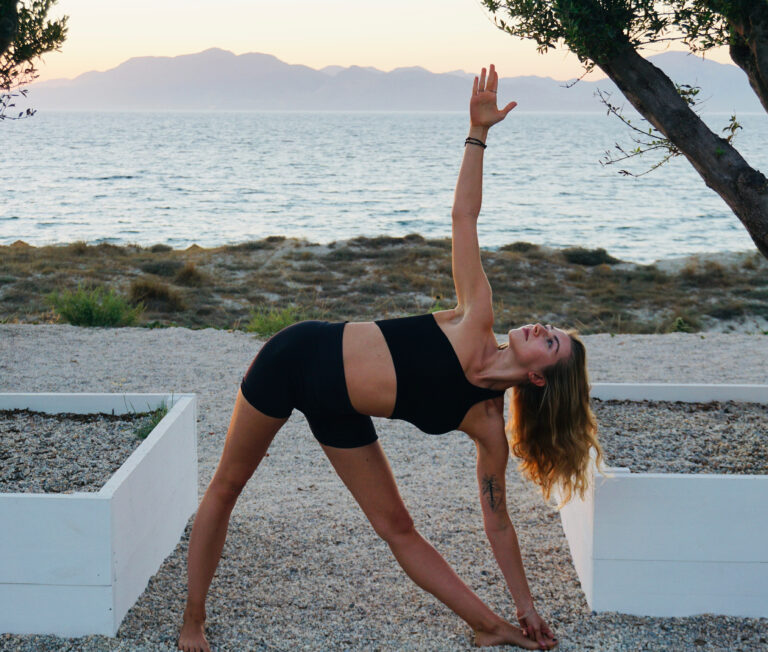 Monika is sun-loving, traveling yoga teacher, lucky to teach in the breathtaking destinations. 
She is a 200hr RYT Certified Yoga Instructor specializing in Vinyasa, Yin Yoga and Yoga Nidra. She also holds her MA degree in Religion, Health and Well-being and has interest in psychology and altered states of consciousness. 
Yoga appeared in her life in the most difficult time for her and it was the aid that helped her recover. She instantly fell in love with the practice which gave her the space to be with herself, grow and the feeling of safety. Yoga makes her feel happy, strong and healthy and enriches her life every single day so she decided to share this beautiful tool with others. 
Monika constructs creative classes, adds new positions and modifications to challenge her students and gives them opportunity to explore their bodies. By providing an individual approach and adjusting the level of the training to the needs and skills of the students everyone can get the best out of it. She focuses on details so the students can be sure that the classes are safe. Relaxation and creative peaceful environment is another big component of the classes. Essential oils, candles, meditation, and pranayama are the tools that she uses to make feel her students peaceful and connected.
We would love to hear from you if you are interested to book a yoga holiday or yoga teachers training!
WhatsApp +255 62 063 6935